Charging Indicator:
Your device's screen will show that it is charging once a connection is made.
Green light:
When powered on, a Green light will appear then fade.
A solid Green light will appear when the smartphone is properly charging.
Red Light
A blinking or flashing Red light shows incompatibility with a smartphone.
If the mount is too hot to charge a blinking red light will appear. Let mount cool before you resume charging.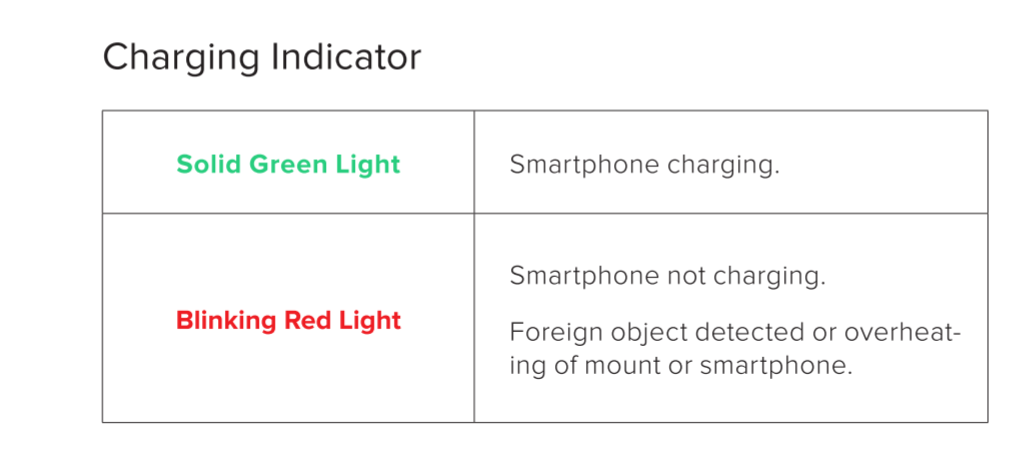 PLEASE NOTE: If you have a Samsung Device with Qi Compatible Charging and you obtain a red flashing or blinking light upon placement, please bring down the bottom foot. This will alight the Smartphones Qi Coil to the Mounts Coil and allow for a seamless charge on the charger.